60+ YEARS OF IDENTITY INTELLIGENCE FOR U.S. DEFENSE, INTELLIGENCE, & PUBLIC SAFETY
National Security Solutions (NSS) is the Foreign Ownership, Control, or Influence (FOCI) mitigated IDEMIA affiliate, supporting the national security interests of the United States of America through cutting-edge identity solutions and services.  Our best-in-class identity solutions are top rated by NIST for speed, accuracy, and reliability. For over 60 years, our extensive hardware, software, and services portfolio has driven consistent results enabling America's defense, intelligence, and homeland security posture.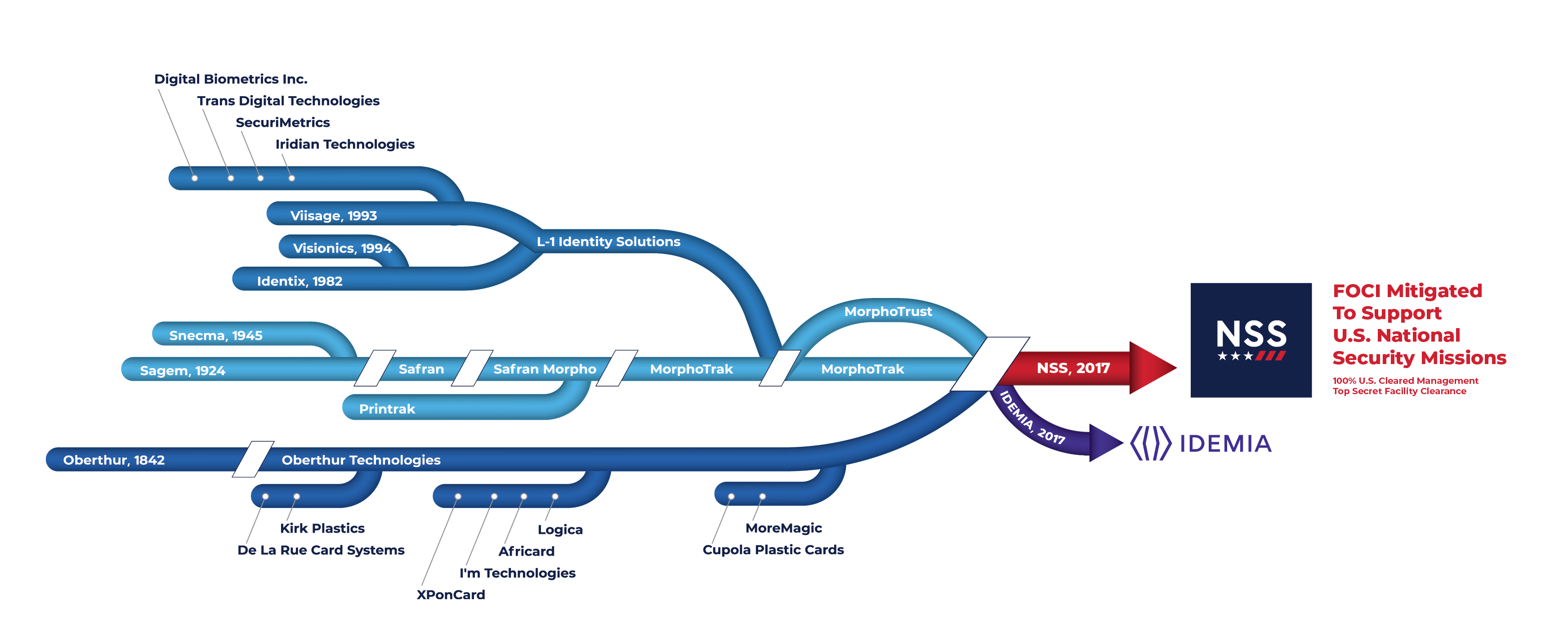 NSS provides thought leadership and technology innovations that enable U.S. Federal Law Enforcement and Homeland Security missions around the world and at home. Our team of biometric 

and identity resolution

experts support some of the largest information technology, biometrics and identity management, and secure credentialing programs within the Department of Justice, Department of State, and the United States Postal Service. 

NSS has spent decades developing and delivering identity solutions to the Department of Defense - 

video analytics, contactless biometrics, mobile biometric enrollment, installation security, 

continuous vetting, and everything in between. Our biometric matching solutions power the DoD Automated Biometric Identification System (ABIS) which enables U.S. military global operations.

NSS partners with the Intelligence Community to deliver both enterprise and tactical-level identity solutions – for both offensive and defensive missions. We deploy the most advanced sensor technology coupled with our proven identity intelligence solutions to address today's national security threats who often hide in plain sight.

NSS commits to delivering the absolute best technology solutions that meet our customers' mission, schedule, and budget requirements. By combining our state-of-the-art offerings with top-performing technology and small and large business partners, we deliver game-changing results when it matters most.