MEET THE LEADERSHIP TEAM WITH DECADES OF EXPERIENCE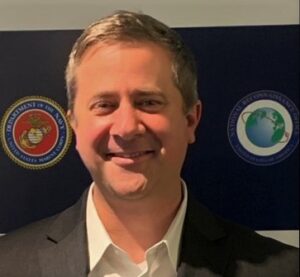 Chief Executive Officer
Andrew is the IDEMIA NSS Chief Executive Officer with more than two decades of experience leading programs and providing executive level consulting to Intelligence Community and Department of Defense (DoD), and Federal Civilian organizations.
Prior to NSS, Andrew was Senior VP at SAIC, Group VP at Unisys, and VP at TASC leading their Defense and Intelligence practices.  He has also been Executive Vice President of Xcelerate Solutions and a Small Business Owner.  Andrew is a former Air Force Officer who served in Satellite Operations and Space-based acquisition and engineering. He holds a B.S. in Aerospace Engineering and an M.S. in the Management of Information Technology, both from the University of Virginia.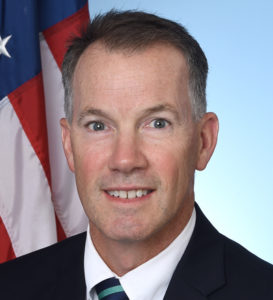 Chief Security & Compliance Officer, Facility Security Officer
Joseph Brandon is the IDEMIA NSS Chief Security & Compliance Officer and is responsible for physical and information technology security for 120 employees in over 15 locations. He serves as the Facility Security Officer (FSO), interacts with the Defense Counterintelligence Security Agency concerning IDEMIA NSS' Special Security Agreement (SSA) for FOCI mitigation, reports to the Committee on Foreign Investment in the U.S. (CFIUS), and addresses DoD-required cybersecurity and insider threat compliance requirements. Prior to joining IDEMIA NSS, Joe served as Section Chief, Unit Chief, and in several technician roles for over 20 years at the Federal Bureau of Investigation (FBI), where he led planning and development of the FBI's next generation case management system and managed tens to hundreds of employees and multimillion dollar budgets. Joe holds a Bachelor's of Science degree from Strayer University, a Leading the Intelligence Community Certificate in Executive Education from University of Michigan, and the PMP® professional accreditation.
Vice President of Business Development
David serves IDEMIA NSS as the Vice President of Business Development where he oversees NSS' corporate strategy and strategic capabilities. David has over 25 years of experience working in the national security space .  Prior to joining NSS, Dave was a Senior Vice President at Xcelerate Solutions and a Senior Principal at K2 Solutions where he led all their consulting work, ensuring delivery excellence, as well as business growth operations, including business development, strategic capture, and proposal development.  He has also been a Senior Manager at BearingPoint and a small business owner.
Dave is a retired Naval Flight Officer. He holds a Master of Business Administration from the Strome College of Business at Old Dominion University and a Bachelor of Arts from the University of Virginia.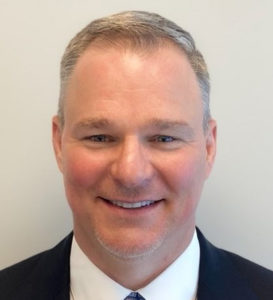 Vice President of Delivery
Russ Guzek serves IDEMIA NSS as the Vice President of Delivery. He has over 30 years of project and program management experience including Military, Intelligence, National Security, and Criminal Justice Systems. Throughout his career, Russ has performed a variety of leadership roles, supporting the U.S. Government in the full lifecycle of program management of major systems, acquisition, development, deployment, and operations. Russ holds a Bachelor's of Science in Electronics Engineering Technology from Fairmont State University and a Master's of Business Administration degree from West Virginia University. He also holds the PMP®, Earned Value Management Professional (EVMP), and SAFe Scaled Agile Program Consultant (SPC) professional accreditations.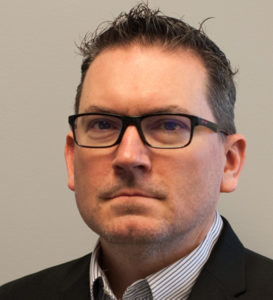 Vice President of Operations
Shane Powers serves IDEMIA NSS as the Vice President of Operations. In this role, Shane oversees NSS' multi-million-dollar Large Scale Biometric and Credentialing Programs, with over 70% of NSS staff in his reporting structure, to include all program managers, directors, and engineers. In addition to his VP role, Shane serves as the Secretary for the NSS corporate Board and Government Security Committees. Shane has an extensive background in biometrics and management, with nearly two decades of experience working on the FBI's well known systems, to include NGI, NCIC, and N-DEx. Shane has been instrumental in academic and corporate relations for NSS, and holds a Bachelor's Degree in Computer Science and Master's Degree in Software Engineering from West Virginia University.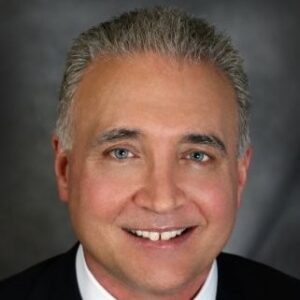 Chief Financial Officer
Joe is the IDEMIA NSS Chief Financial Officer with over 30 years of experience building and leading finance and accounting teams in the government contracting industry.
Prior to NSS, Joe was CFO for a large international engineering and construction company, and Corporate Controller for a division of Northrup Grumman. He was also an Auditor with the Defense Contract Audit Agency. Joe holds a B.S. in Accounting from Old Dominion University.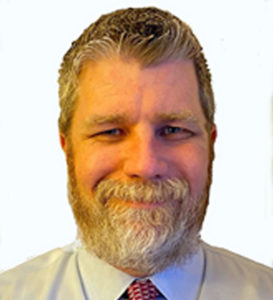 Senior Director of Identity Solutions
Mike Ronayne serves IDEMIA NSS as the Senior Director of Identity Solutions. Mike has had repeated success guiding cross-functional research, product development, and support teams. He also leads in design, optimization, launch, and support of leading-edge identity and biometric solutions, while negotiating sales and contracts. With over 20 years' experience in the identity industry, Mike is a subject matter expert (SME) in Secure Credentials, Biometrics, ePassports, and Security Printing. Mike currently holds a patent in Systems and Methods for Detection of Counterfeit Documents, and he has a Bachelor's degree in Graphic Communications from Franklin Pierce University.