PROTECTING CARDHOLDER IDENTITY WITH DOCUMENTS THAT RESIST COUNTERFEITING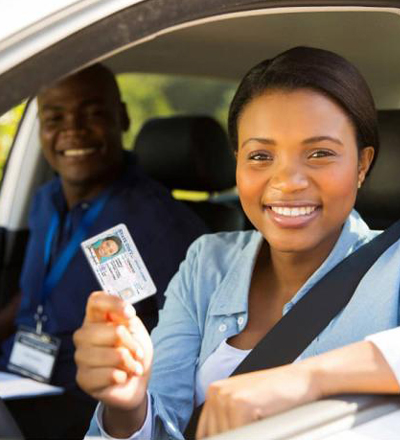 The Driver's License (DL) and Identification (ID) Card is the document that U.S. residents use to prove their identity in order to gain access to a wide range of services, benefits and privileges. As the most often used and widely accepted credential for establishing identity, it is highly valuable and must be protected.
IDEMIA offers a range of secure card solutions giving state motor vehicle agencies options and features that balance security and budget requirements. These fully compliant solutions keep pace with evolving state, provincial and national regulations, and include AAMVA1 and REAL ID standards. Sophisticated card substrates and IDEMIA's multi-modal personalization security methodology help Departments of Motor Vehicles (DMV) stay ahead of counterfeiters with tamper-proof/tamper-evident cards. Personalization of these secure credentials can be done via instant issuance at the counter or in state-of-the-art secure Central Issuance factories.
IDEMIA employs some of the world's leading experts in secure card design and production and IDEMIA's Card Design Team is available to assist you with designing the right DL/ID cards to meet your needs.
1American Association of Motor Vehicle Administrators
SOPHISTICATED CARD DESIGN
The secure credentials produced by IDEMIA protect cardholder identities, resist counterfeiting and provide fast, accurate authentication.
FULLY COMPLIANT DOCUMENTS
IDEMIA's card solutions keep pace with evolving state, provincial and national regulations, including AAMVA and REAL ID standards.
VARIOUS OPTIONS
Motor vehicle agencies can choose from a variety of card solutions that offer quality, maximum durability, and advanced security.
---

YOU CAN FIND GOVERNMENT ISSUED IDS AND DRIVING LICENSES IMPLEMENTED IN