ESTABLISHING A SECURE DIGITAL IDENTITY THROUGH PROOFING, AUTHENTICATION, AND MANAGEMENT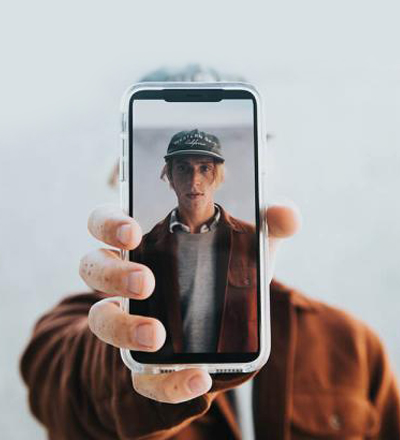 Identity is the gateway for access to facilities and services, and identity theft and fraud risks are higher than ever before. The need to securely receive, verify, validate a person's identity is critical for government organizations and enterprises alike. The IDEMIA Identity Platform is designed to manage the entire lifecycle of a digital identity from the moment that it is created to its use for secure and trusted enrollment and authentication. It enables all organizations, such as military and civilian installations and government service providers, to enroll, manage, and authenticate the digital identities of their employees, visitors, and customers. This powerful solution is built on a modular, API-first framework. It is flexible enough to handle the varying needs of each agency and the specificity of local identity frameworks and regulations. The IDEMIA Identity Platform is scalable to the point that it can be integrated with legacy systems and third-party sources for a full spectrum of identity proofing, management, compliance, and authentication.
---
IDENTITY PROOFING


ENROLLING INDIVIDUALS WITH VERIFIED IDENTITIES ANYTIME, ANYWHERE
Identity Proofing is a powerful and robust identity verification platform that enables organizations to digitize the user registration process, while ensuring total security. Identity proofing is completed using biometric and document capture through dedicated hardware or via customer smartphones. User submitted data is extracted and verified against one another, authoritative data sources, and a trusted system of record.
---
IDENTITY MANAGEMENT


CREATING, STORING, AND MANAGING TRUSTED IDENTITIES
Identity Management provides the ability to create, store, and authenticate digital identities with a high level of security. It ensures identity lifecycle management, permitting the enrichment of identities over time, and to guarantee their security and accuracy. It also supports biometric de-duplication, which ensures the uniqueness and quality of an identity. Using orchestration tools for Identity Management, customers can easily define and integrate their own identity workflows, available data sources, and specific business needs.


---
IDENTITY AUTHENTICATION


ADAPTING USER AUTHENTICATION TO RISK LEVELS AND USE CASES
Identity Authentication allows customers to adopt a user-focused authentication strategy that strikes a balance between usability and security, while complying with the latest regulations and standards regarding authentication. The stringency of authentication is adapted to the risk level of the transaction, with risk-based and multi-factor authentication, following a risk assessment with transaction risk analysis. This enables the customization of the authentication process according to the use case, the user profile, or the transaction risk level.
---

YOU CAN FIND IDEMIA IDENTITY PLATFORM IMPLEMENTED IN