POWERED BIOMETRIC IDENTIFICATION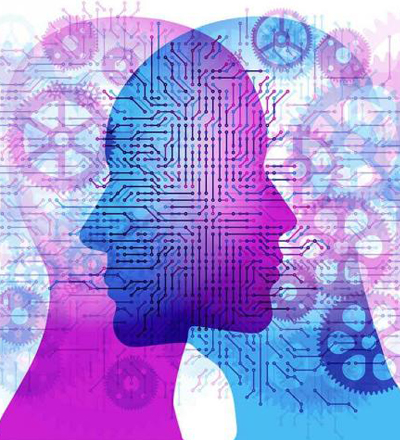 MBSS enables identity intelligence for the law enforcement, defense, and intelligence markets through a platform housing best-of-breed proprietary algorithms and providing a plug-and-play interface for bespoke government and open source algorithms.
MBSS is the U.S. Government's biometric search engine. It is integrated into many important systems of record, including FBI NGI, DoD ABIS, and the DoS Integrated Biometric System, as well as selected by more than 70% of the U.S. state and local law enforcement. This open, plug-and-play architecture supports proprietary, third party and GOTS algorithms, while being scalable and proving performance with thousands to billions of records. It also has the crucial ability to be implemented on cloud or on-premise installations. NSS continues to update MBSS with the latest Artificial Intelligence / Machine Learning matching algorithms.
---
KEY BENEFITS
UNMATCHED SPEED AND ACCURACY
40 years of biometric experience produced algorithms, with the widest user base in the industry
Top-ranked algorithms against NIST benchmarks for over 20 years
Balanced accuracy and speed support real-time and investigative applications
PROVEN SCALABILITY
Field-proven capability to manage very high throughput and short response times
MBSS scales from local engines running on IOT devices to multi-server, cloud-based deployments
HIGH AVAILABILITY
Administration functions available while system is running
Replicated, fault-tolerant system removes single point of failure
EASE OF INTEGRATION
Quick and easy installation and reconfiguration
Deployable in virtual environment
3rd party algorithm plug-n-play capability
API with full SDK
ENABLES BIOMETRICS-AS-A-SERVICE (BAAS)
100% software solution
One instance of MBSS manages all of your biometric modalities
SUPPORT
IDEMIA's experienced, professional team of engineers is available to help optimize your solution
On site or remote support available
Regular updates to keep up with rapid industry developments
---
KEY FEATURESS
BIOMETRIC SEARCH SERVICES
Identification (1: N; 1: Few) and authentication (1:1)
Multimodal biometric fusion
DATA MANAGEMENT AT SCALE
Face, finger, iris, and palm—live or latent; Scars-Marks-Tattoos
Multiple registrant management
Juvenile data management
DATABASE OPERATION SERVICES
Insertion, update, suppression
IMAGE PROCESSING SERVICES
Feature extraction, segmentation, sequence check
ADMINISTRATION TOOLS
Supervision, reporting, upgrade management, hot reconfiguration management
---
MBSS IN ACTION
FBI NGI (NEXT GENERATION IDENTIFICATION) SYSTEM
U.S. National Biometric Identification System Dedicated to the FBI Criminal Justice Information Services.
MBSS selected for the following applications:
Tenprint identification
Latent/Palm print identification
Friction Ridge, Face and Iris
FastID transactions for identification in the field
Tenprint gallery size is in the range of 100M subjects, with more than 10 000 searches per day.
DOD AUTOMATED BIOMETRIC INFORMATION SYSTEM (ABIS)
DOD ABIS is an authoritative database that uses software applications to:
Process and store biometrics modalities (i.e., fingerprints, palm prints, iris scans, and facial recognition data) from collection assets across the globe
Update stored records with new biometrics data
Produce biometrics match results (against stored data)
Share responses among approved DoD, interagency, and multinational partners, in accordance with applicable law and policy
DOS INTEGRATED BIOMETRIC SYSTEM USING FACE RECOGNITION
Database of over 430M faces
Largest FR Database in the US Federal Government
Matches against multiple datasets
24/7/365 operation with 99.99% uptime
---

YOU CAN FIND MBSS IMPLEMENTED IN