PROVING YOUR IDENTITY WITH GREATER PRIVACY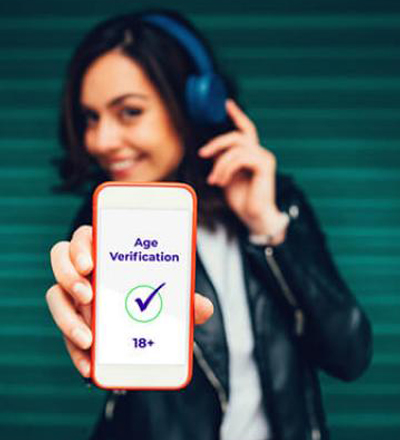 Traditional documents have served us well but in our ever digital and mobile world, our phones are quickly taking over the function of many physical items, including most of the cards in our wallets. Identity documents like national ID cards in many countries, or the driver's license in the US, remain the last wallet items to be digitized into the mobile phone. Digitizing official identity documents has the power to transform business processes dramatically – provided that sufficient trust, privacy-protection, and security exist.
IDEMIA's Mobile ID allows citizens to benefit from a government-issued trusted digital ID, as a complement to their physical ID. Intuitive and easy-to-use, this application is unlocked by a selfie match to verify identity, or by using a self-selected PIN or TouchID/FaceID. Mobile ID allows citizens to control their identities by allowing them to share only the information needed for a transaction. For example, if a Mobile ID user needs to prove that they are old enough to buy alcohol, they can select a privacy view that only shows their name and that they are older than the legal age required by law. No other personal information, like date of birth, address, or phone number, is shown to the person checking the ID.
Moreover, Mobile ID transforms the way governments interact with their citizens. It builds on the security of the government's enrollment process, while adding extra layers of anti-fraud protection and (soon) the ability to use it for online ID verification. By creating a direct line of communication with the public, authorities can easily keep identity information, such as changes of address, updated, and can also notify them about action items, like expiry dates.
CONVENIENCE AND SCALABILITY
Mobile ID can be used in any context in which a physical ID card would be used – but with enhanced privacy features. Beyond that, Mobile ID can be used to authenticate citizens for online transactions, like opening bank accounts, voting, applying online for benefits, and securing tax refunds, where accepted.
PRIVACY AND SECURITY
Personal data is only shared with the ID holder's express permission in response to a consent request, which helps prevent identity fraud. Mobile ID offers multi-layered, end-to-end protection for data transfer between the ID holder's phone and the sponsoring government agency.
RAPIDITY AND RELIABILITY
Service providers that accept Mobile ID can take advantage of the reduced or eliminated need to store identity data, while retailers of age-restricted products can ensure their customers are properly proofed and vetted by knowing their data is being checked against government-held records.
---

YOU CAN FIND MBIS IMPLEMENTED IN